Place An Order

All Sales Fully Guaranteed and Subject to Terms and Conditions below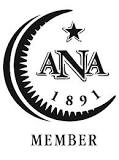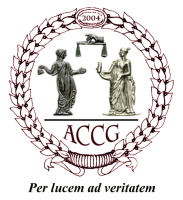 EASY ORDER:

All items are available for immediate purchase at prices stated plus shipping. Certificate of Authenticity with full color image $10 extra. Just calculate total and remit payment below and you're done. Most items ship next day.

Shipping: (Submit inquiry below for shipping on large or heavy items.)



&nbsp&nbsp&nbsp&nbsp International:
&nbsp&nbsp&nbsp&nbsp Coins add $35.
&nbsp&nbsp&nbsp&nbsp Items up to 6" (15 cm.) add $45.
&nbsp&nbsp&nbsp&nbsp Items up to 12" (30 cm.) add $65.
&nbsp&nbsp&nbsp&nbsp US:
&nbsp&nbsp&nbsp&nbsp Coins ship free.
&nbsp&nbsp&nbsp&nbsp Items up to 6" (15 cm.) add $15.
&nbsp&nbsp&nbsp&nbsp Items up to 12" (30 cm.) add $25.





PayPal Members:
Click the Pay With PayPal button above, log in and send payment to Edgar@EdgarLOwen.com with item numbers and brief descriptions and you're done. You will receive confirmation of your order within 24 hours.

Not A PayPal Member?
You can order securely through PayPal using a credit card. Click the Request PayPal Invoice button above. You will receive a secure PayPal Invoice directly from PayPal you can pay with your credit card.

Other Payment Methods:
Customers may also order with personal check (must clear), money order, or bank transfer. Include item numbers and brief descriptions, your name and shipping address. Confirm by email so we can hold the items for you. Direct mail orders to Edgar L. Owen, Ltd., PO Box 714, Lake Hopatcong, NJ 07849, USA.

All orders will be confirmed within 24 hours. Most orders are shipped next day. We also offer Gift Certificates.



Thank You For Your Business!



YOUR GUARANTEE: All illustrations are of the actual items offered. The authenticity of all pieces is fully guaranteed for as long as you own them. Any item shown otherwise may be returned unaltered for a full refund. A Certificate of Authenticity with printed color image is available for an additional $10 fee. Any item not to your satisfaction may be returned unaltered within 7 days of receipt for a full refund less shipping. We also guarantee absolute discretion and confidentiality in all transactions. Title to lots does not transfer until paid in full.

CONDITION: Significant defects or repairs are described or illustrated in most cases. Please feel free to contact us for a condition report on any item.

RESPONSIBILITY FOR PERMITS AND LICENSES: Certain items listed on this site may be subject to various export/import laws and other laws of the United States and other countries. It is the buyer's responsibility to obtain any relevant export or import licenses or other permits to ensure legal purchase, transport, and import of any item. We are not responsible for increasingly arbitrary customs seizures based on regulations of the purchaser's country. Please check with your customs before ordering. No sale will be deemed to have taken place unless all such necessary documents have been obtained. All items not the property of Edgar L. Owen, Ltd. are offered solely by the owner who is solely responsible for listing and selling the item in compliance with all applicable laws. No item on this site is offered for sale to a location or party where such a sale would constitute a violation of law or be subject to seizure. All offers void where prohibited.

SHIPPING: We ship high value items only to verified addresses. We normally ship via insured USPS Priority, Registered or Express Mail. Contact us for details on courier shipping. We pack carefully and insure fully whenever possible however customer assumes all liability above postal insurance limits.